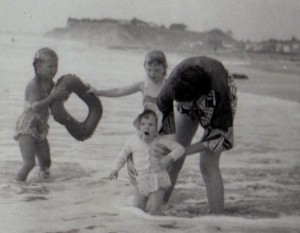 Last week my sister called our mother and me.
Let's meet down at Swami's to go swimming. Swami's is my favorite beach right now! Fran, it's like when we were kids! No crowds and the beach is amazing!
 We have been having unseasonably hot weather for San Diego this summer. I really should not complain because by comparison San Diego is quite comfortable year-round. A friend who lives in Texas assures me that I live in paradise. The water temperature has been in the mid 70s°F, in places the water feels like a bathtub, closer to 80°F.
Summers growing up in what was then a sleepy little beach town, I could not wait for school to be out and go to the beach every day. My birthday is in July and all I wanted every year was a new raft. I remember my parents would come into my bedroom and place it on my still sleeping form. Oh, the excitement I would feel! I remember a silver blue plastic raft that I received one year. It had clear plastic so I could look down into the water where my head would rest. Thinking back, I can even recall the smell of the new plastic and the feeling it invoked to run into the ocean clutching my raft!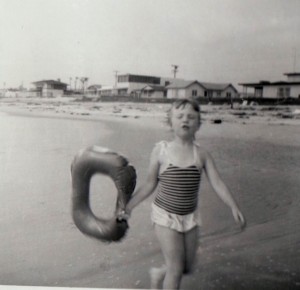 For the millions of us who love to swim it is no small wonder. The human body is made up of so much water! I was talking to a friend about this just yesterday.
 About 70 percent of the human body is made up of water and, coincidentally, more than 70 percent of Earth is covered in water. Water creates an environment that sustains and nurtures plants, animals and humans, making Earth a perfect match for life in general. Nasa Site
 Water is so soothing to us! Maybe it feels like we are back in the womb. I have always found it so interesting that as human beings we often do not enjoy the gifts that we are blessed with in our own backyards!
It had been years until recently that I had been to Swami's beach let alone swimming there. First off, the walk down the stairs is breathtaking. Chalky white sandstone cliffs line the beach. On a clear day views to La Jolla fifteen miles down the coast. No wonder Swami's has been made world famous by the Beach Boys and professional surfers! Not to mention the Self-Realization Fellowship Temple from which Swami's derived its name.
Wendy, our mother Pat and I laughed and played in the ocean. Our mother had not been in the ocean in over five years. What a great way to spend a couple of hours riding waves and frolicking in the surf!
My deceased husband's mantra was work hard and play hard. Pete's way is, of course, not everyone's but I do appreciate the fact that my sister reintroduced me to a life-long pleasure from my childhood. Just down the street!
Here's to doing fun and creative things like painting and swimming and taking advantage of the opportunities we have at hand to enjoy life and nature.
Bye for Now,
Francesca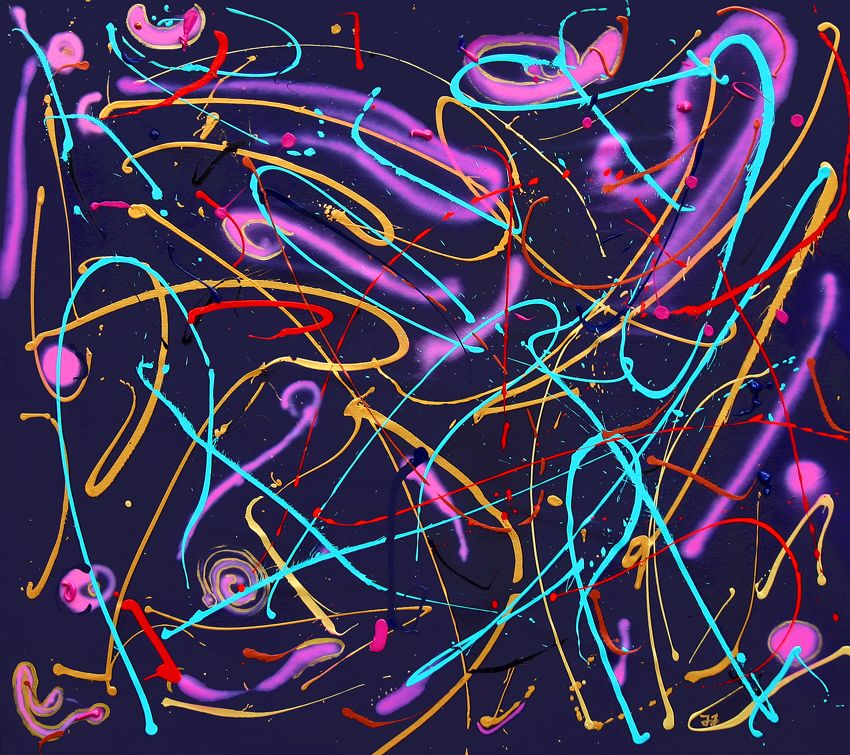 Did somebody tell you about watermelon Viagra? If you're concerned about sexual disorder, you have to study about it. Erectile dysfunction, defined as the persistent failure to maintain an erection to the orgasm, exerts an estimated 15 to 30 millions men in the United States only. Because some of symptoms are medical emergencies, it's considerable to know what to do if they happen. On occasion kidney disease will lead to erectile dysfunction. As a rule, this may include high blood pressure, anxiety, or a venous leak.