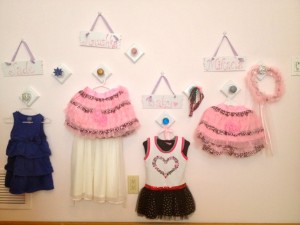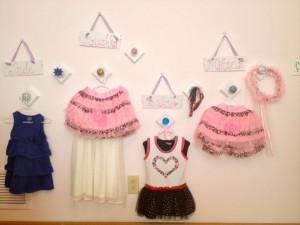 Until almost two months ago I stored my large paintings in a bedroom in my home. A dear friend mentioned several months ago,
Fran, you should store your paintings somewhere else and turn this room into a baby's room for your new granddaughter.
This friend was expecting her first grandbaby. She designed and created a darling and elaborate room for her granddaughter who is now two months old. My own daughter called in a panic about a month and a half ago.
Mom, I'm concerned where Jade is going to sleep when we come down for the wedding in October. The porta-crib has become too small for her and she would fall out of an adult bed.
So I thought, gosh, I am going to Europe for a month, leaving in two weeks and I need to think fast. I called a young man who is a commercial painter but also does other projects and got the help I needed to turn the room into a grandchildren's room. My girls say they will be done having babies after this one is born in November. So I will have four granddaughters. The room was painted a very pale pink. I then went shopping to Baby World and found a reasonably priced crib. Online I found a French day bed with trundle from Target. I asked a gal who sews upholstery if she could sew the curtains, bedcoverings and pillows.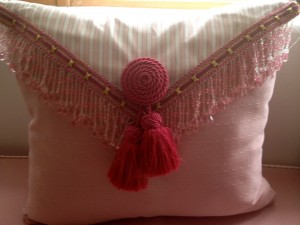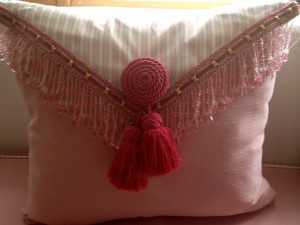 The day before my trip I called an electrician and arranged for him to put a light fixture in the ceiling with a fan.
While I was in Europe with my daughter and her family I told my oldest granddaughter Anushka about the grandchildren's room I designed and that was being completed while I was with her in Spain.
Anushka loved me to re-tell the story detailing the new room. She and her mother and baby sister were going to travel back to the states with me for the wedding of a close friend's daughter.
Mimi Mimi Mimi stowy stowy stowy
(In her little Spanish Basque accent)
Ok what story would you like to hear?
Invariably Anushka would either like me to tell her about my dogs Byron and Amie and their antics, or she would ask to hear about the grandchildren's room.
When she picked to hear about the grandchildren's room I would tell her,
Ok Anushka the room has been painted a very pale tone of your favorite color,
PINK!
Yes Anushka, Pink, even the ceiling! ☺
OH, Big smile and little gasp from Anushka.
The curtain rod has been painted white and the curtains are a gauzy white fabric. There will be crystal beading on the curtains and a fancy valence with white roses made out of fabric. There will be a window seat that is pink with a cupboard underneath that you and your cousins can keep your toys in with open area on each end for books as well as toys.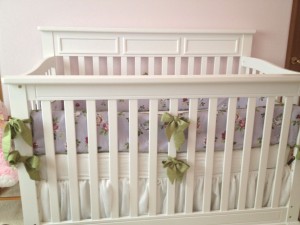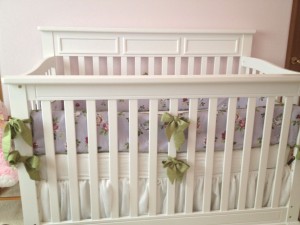 There is a white crib on one side of the room and a white French daybed on the opposite wall. The window seat and the day bed will both be covered with colorful pillows of different shapes and colors with fringes and beading. All the colors are colors that compliment the pink.
Mimi will everything be mainly pink?
Yes Anushka with white bedding and lavender and green accents.
The wall to the right as you come in the room has beautiful colorful knobs that I bought at Anthropology, placed on the wall at different heights for my soon-to-number four grandchildren. You, Jade, your baby sister Mikaela and Jade's soon to be born baby sister. Rebecca Woolf has a show on HGTV Child Style where I saw the great idea for this special wall.
On each knob I have put an outfit for each of you when you come to visit Mimi. Each of your names will hang on a hook above your clothes.
Tell me about my outfit Mimi.
A beautiful white dress that has three white roses on it.
Anushka proceeded to cry deep breathy sobs
But I don't want a white dress I want P…INK!
My heart felt like it was going to break for her.
Oh dearest Anushka, please don't cry. I think you are going to love the dress but if you don't, can you keep a secret? I have a beautiful pink one too. If you prefer the pink we can trade it for the white one. I know you like really fancy dresses so that's why I chose the white one for you.
Anushka immediately calmed down and fell fast asleep.
I left Spain after two weeks and met my mother in Germany to then travel on to Italy for a two week Road Scholar trip of Sorrento and the Amalfi Coast.
Pat (my mother) and I parted and I traveled on to meet daughter Yvette and her girls in Brussels for two days. We then traveled back to California together.
We arrived home and Anushka ran upstairs as fast as her growing legs could carry her.
Gasp Gush…her mother heard her say,
Mimi Mimi Mimi it's soooo Beautiful!!!!!! 
And she loved the dress but she asked to see the pink one too and took the pink one home leaving the white one here for next time she comes to visit Mimi. ☺
The room will not be complete until Mimi paints murals on the walls. One will be of Byron and Amie, the two standard poodles.
Glad to be back in the States!
Bye for now
Francesca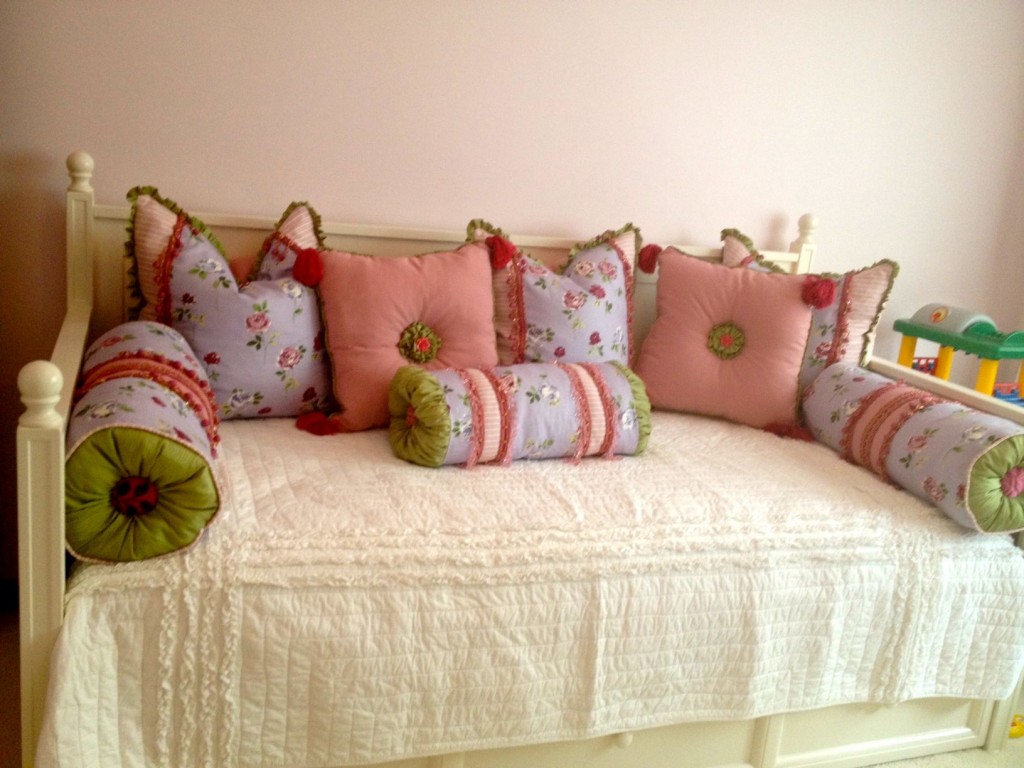 Did somebody tell you about watermelon Viagra? If you're concerned about sexual disorder, you have to study about it. Erectile dysfunction, defined as the persistent failure to maintain an erection to the orgasm, exerts an estimated 15 to 30 millions men in the United States only. Because some of symptoms are medical emergencies, it's considerable to know what to do if they happen. On occasion kidney illness will lead to erectile dysfunction. As a rule, this may include high blood pressure, anxiety, or a venous leak.