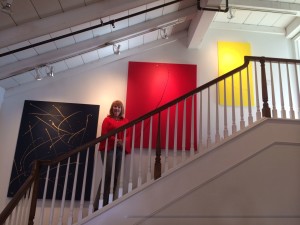 Happy New Year! My life has been consumed of late with my art shows; Art San Diego 2014 and Spectrum-Miami back to back and painting between them. But we also had Christmas during this time period and so I was cooking a lot too.  I am thrilled to report that I am in a new gallery opening February 1st, La Jolla Gallery, curator/owner Elizabeth King, 1274 Prospect Street, La Jolla, California 92037.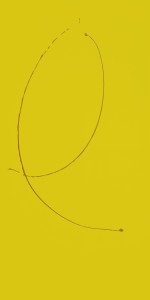 From the time I was a tiny tot I have memories of sitting in the back seat of my grandparent's Jaguar, feet up on the seat, driving down to La Jolla and walking with Mimi and Grandbot through the streets of La Jolla. My step-grandfather, John Lloyd Wright, always wore a large 10 gallon Stetson. I could not say grandpa, instead I said grandbot.  It is a thrill indeed to have my art in one of those shops that many years ago might have been a dress shop that I frequented with my grandmother. What does this have to do with lemons and lemon meringue pie? you ask.  Absolutely nothing! But my art on Prospect Street reminds me of my dear grandparents and so now to Mimi's delectable Lemon Meringue Pie!
Several people saw my gluten-free lemon meringue post on Facebook in December and asked for the recipe. Now it is January! Time for New Years Resolutions. . . and heading back to the gym! But here is my grandmother's delectable Lemon Meringue Pie Recipe for the next time you're in the mood for a Lemon Meringue Pie.
When I got married my mother gave me Better Homes and Garden Cook Book. I was also given My Recipes, an empty volume to collect recipes in before I got married; an old fashioned idea!  But at the time girls were to know how to cook. This was just before Women's Lib. I had a visit with each of my grandmothers and they gave me recipes. One favorite that I have been making ever since was Mimi's Lemon Meringue Pie. Many years later I made a change. My husband Peter said to me one day, "Fran, Why don't you add lots more egg whites to make a really big meringue?" So now I put in 8 egg whites for the meringue instead of 3. The other change has been most recently to make the pie gluten-free. One of my daughters has celiac disease and we have many people in the family who can't do gluten. My sister turned me on to the best gluten-free crust, so I no longer make my famous crust from scratch. A lot less work! And believe me, the crust is delicious and no one would know the difference. Whole Foods Market carries frozen Bakehouse Gluten-Free Pie Crusts.  You will find them in the frozen foods section next to other gluten free products. Link to Gluten Free Post
Mimi's Lemon Meringue Pie

Prepare pastry for one crust pie.
In my case, gluten-free Whole Foods Frozen Pie Crust
Follow instructions on gluten free pie crust package.
Prick generously with fork. Bake in hot oven 450 degrees 10-12 minutes. Cool.

Combine 1 cup sugar, ¼ cup corn starch and ½ teaspoon salt.
Blend in ¼ cup water, add 1 ¼ cups hot water.
Cook until thickened, stirring constantly.
Continue cooking over low heat until clear. (5 – 8 minutes)
Stir occasionally.
Add ¼ cup lemon juice and 1 tablespoon grated lemon rind.
Cook 2 minutes.
Blend hot mixtures slowly into three egg yolks slightly beaten.
Return to pan and cook 2 minutes medium heat stirring constantly.
Add 2 tablespoons butter and then cool.
Turn into baked pie shell topped with meringue.
 Meringue
 Beat eight egg whites with rotary or electric beater until they form slight mounds with beaters are raised. Add 16 tablespoons sugar, a tablespoon at a time, beating until dissolved. Continue beating until meringues stands in luscious heavy points. Spread evenly over cooled pie filling. Brown in oven 350 degrees for 15 minutes.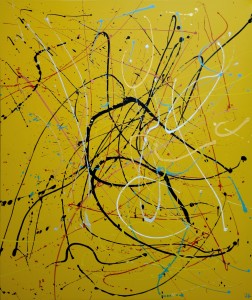 Enjoy getting back into shape and when you feel like an indulgence, treat yourself to Mimi's delicious Lemon Meringue Pie. For me back to my art studio! Maybe I will paint one.
Ciao for Now,
Francesca