Viva España! I just arrived home from Spain after visiting one of my daughters and her family. My son-in-law is Spanish Basque. They live in a delightful little country town about fifteen minutes outside of Pamplona in the Province of Navarre.
I "Skype" from California to my family in Spain often, and I have seen the beauty of the countryside from Cyberspace, but being there!!!
The landscape is Breathtaking!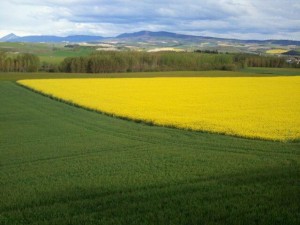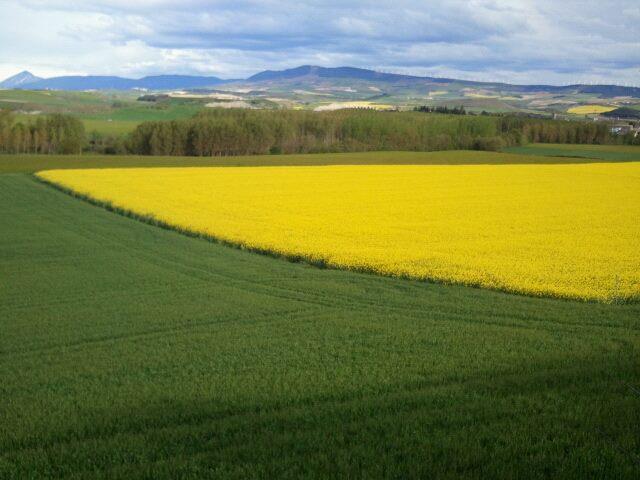 The town felt like something out of a fairytale. Izcue is situated on a hillside surrounded by fields of rapeseed, Images of Rapeseed Facts about rapeseedwheat and barley, sprinkled with vibrant red poppies. When the wind blows, in my daughter Yvette's words
the fields look like waves on the ocean.
When I experienced the same sight it took my breath away! Different shades of green  and bright yellow folding over and over as the wind touched the fields highlighted with sunlight.
Every town in Spain has festivales for the birthday of the town and Izcue is no exception. I happened to be there over the town's birthday. May sixteenth the whole weekend had fun activities planned. Friday night was a potluck dinner at the clubhouse. Everyone brought their traditional dishes to share. Saturday was the big party that went all night long. Everyone was to dress like roaring twenties in the USA, authentic flapper and gangster costumes were abundant.
On Saturday at 2:00 p.m. there was a catered lunch at the clubhouse. The meal started with bread and mixed drinks such as martini rojo, bread, white asparagus and pate followed by Ensalada Mixta (lettuce, tomatoes, olives, tuna fish, and red cooked peppers). While this salad can vary according to the region and maker, here's a great example — Ensalada Mixta. Then the main entree was lamb, potatoes and vegetables, then a drink that is so amazing to cleanse the palette; lemon juice, vanilla ice cream or lemon sorbet and champagne. Recipe for Sparkling Wine Lemon Sorbet. Desert was fresh strawberries with bananas followed by the cafe con leche.
After lunch music could be heard wafting in from outside. We all arose, led by the band, we paraded singing and dancing to the far end of the town. Making our way back, stopping at centuries-old homes we were served refreshments and pastries either in a lovely garden or in the grand home itself. After about four hours this activity was finished and everyone proceeded into a town hall where there was rock and roll music, dancing 'till dawn.
For the older generation and myself, we went happily, if not a little tipsily to bed.
Ah, what a memory! Have a great holiday weekend however you celebrate yours!
 We remember those who have lost their lives to protect our own!
Agur* for now,
Francesca
*Goodbye in Basque, pronounced a-oor!
Did somebody tell you about watermelon Viagra? If you're concerned about sexual disorder, you have to study about it. Erectile dysfunction, defined as the persistent failure to maintain an erection to the orgasm, exerts an estimated 15 to 30 millions men in the United States only. Because some of symptoms are medical emergencies, it's considerable to know what to do if they happen. On occasion kidney illness will lead to erectile dysfunction. As a rule, this may include high blood pressure, anxiety, or a venous leak.