Ok, you all know that I love to cook and entertain!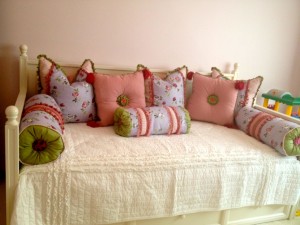 This morning I had brunch for Heather and Linda as a thank you for the beautiful work they did on the grandchildren's room.  These two lovely ladies are the ones who made my dream a reality by sewing the drapes, pillows and coverings.
Heather actually remarked at breakfast that it was a bit stressful after I left for vacation until the creative process took over because they wanted to make sure they were creating my vision. I never had any concerns, but feel badly that they experienced the angst.
I do get it because when I am commissioned to paint a painting I go through the same process. I want to make sure the person or people are pleased with the outcome of the painting. It is sooo much easier to paint out of my soul what comes to me on my own than to paint what some one else has asked for in a work of art. But in the end, whether I have been commissioned or am painting for myself, the art has to come from that deep place.
Once the creative process takes over, just like Heather said, the project is so much fun!
 Brunch Menu:
 Fresh squeezed organic orange juice
Organic gluten free Belgian Waffles made with The Pure Pantry Buckwheat Flax
Crisp bacon "Applegate Organics Uncured Hickory Smoked"
Organic berries — raspberries and blueberries
Chobani Greek yogurt and Wallaby Organic Greek yogurt
Real maple syrup
Scrambled eggs
Happy cooking
Happy painting
Bye for Now
Francesca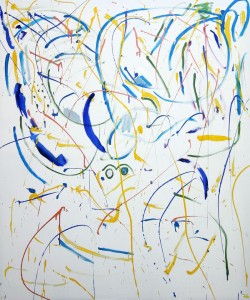 Did somebody tell you about watermelon Viagra? If you're concerned about sexual disorder, you have to study about it. Erectile dysfunction, defined as the persistent failure to maintain an erection to the orgasm, exerts an estimated 15 to 30 millions men in the United States only. Because some of symptoms are medical emergencies, it's considerable to know what to do if they happen. On occasion kidney sickness will lead to erectile dysfunction. As a rule, this may include high blood pressure, anxiety, or a venous leak.