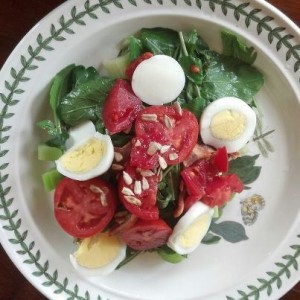 Thanksgiving is over…. gulp, it is now time for me to get ready for Christmas! A special blessing arrived this month in the way of a new grandbaby. I am anticipating the joyous season ahead!
BUT there is sooo much to do!!!! Lists miles long. This morning when my alarm clock went off—- Bryon, as usual standing up against the high bed with his front paws pushing his wet muzzle against my toe, as if he was saying,
 Mama, I want to go out!
 All I wanted to do was stay in bed all day and hibernate! It is 10:20 a.m. and I am still in my nightie. As I write I am drinking herbal tea; but I have not done my sit-ups yet and company is coming to dinner! Luckily there is a vegetarian lasagna in my freezer that I made about a month ago. I like to make food ahead and freeze it when I'm in a cooking mood.
Here is the Lasagna recipe:
Best Gluten Free Lasagna Noodles
2 Japanese eggplants
Spaghetti sauce, 2 or 3 different varieties or
home-made from Roma tomatoes from the garden
Mozzarella, Romano, Ricotta and Monterey Jack cheese
Fresh parsley from the garden
Garlic from the garden
I package mushrooms or a handful
One large or two medium onions
Slice eggplant thinly, drizzle with olive oil, salt to taste. Roast in oven about 375 degrees for 40-45 minutes or until tender.
Sauté garlic till brown, add onions, cook until transparent then add mushrooms. (Use coconut or olive oil.) Meanwhile, heat spaghetti sauce in a saucepan, add sautéed vegetables to the sauce. Then add chopped parsley and Italian herbs such as oregano from the garden, a small amount of red wine, cinnamon and nutmeg, salt to taste.
Cook noodles, drain in a colander, then put noodles back into cooking pot. Drizzle olive oil over noodles so they don't stick together. In a casserole dish (about 9 x 13) coat bottom of pan with olive oil, sprinkle freshly grated Parmesan or Romano cheese. Layer starting with generous amount of spaghetti sauce, then noodles, cooked eggplant, Mozzarella, Romano, Ricotta and Monterey Jack cheese. Repeat this process ending with generous layer of spaghetti sauce and grated Romano cheese over the top.
If freezing, wrap with Saran Wrap and then aluminum foil. Take out of the freezer in the morning to defrost. Remove all wrapping before baking and then bake at 375 to 400 for 40-50 minutes or until done.  When I have a frozen lasagna, as I do today, I give lasagna an hour and a half to two hours cooking time. I take it out 1/2 hour to 45 minutes before serving.
I'm also serving a fresh argulua and roma tomato salad, both from the garden.
Have Fun Preparing for the holidays!
Bye for Now
Francesca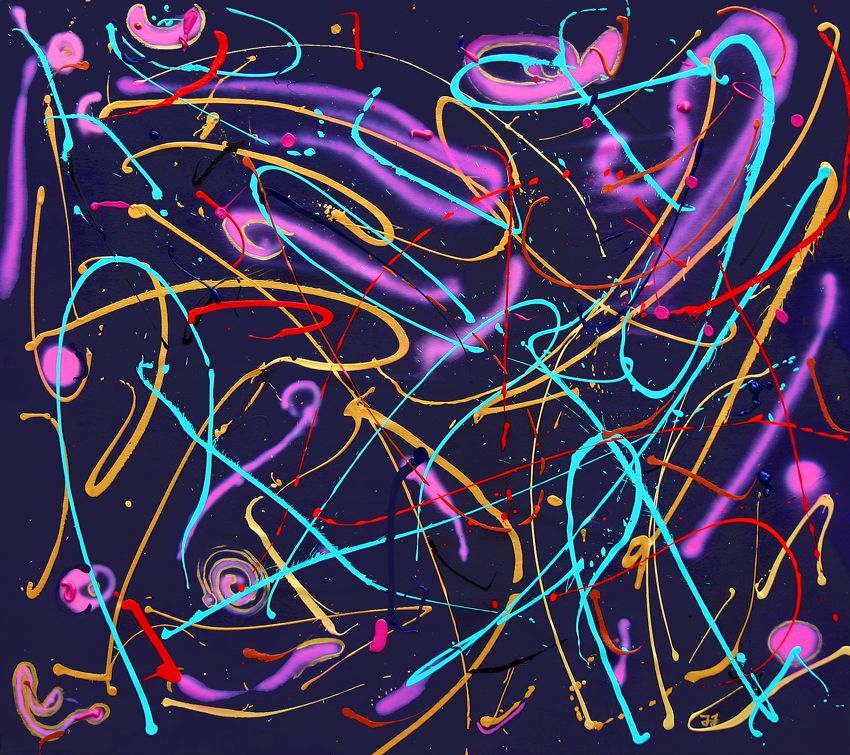 Did somebody tell you about watermelon Viagra? If you're concerned about sexual disorder, you have to study about it. Erectile dysfunction, defined as the persistent failure to maintain an erection to the orgasm, exerts an estimated 15 to 30 millions men in the United States only. Because some of symptoms are medical emergencies, it's considerable to know what to do if they happen. On occasion kidney disease will lead to erectile dysfunction. As a rule, this may include high blood pressure, anxiety, or a venous leak.